Dryer Repair
Just like the washer, your dryer is vital to keeping your busy household on the move. The functionality of your dryer takes an experienced technician to diagnose and properly fix, and your dryer vent line is just as important to maintain.
According to the National Fire Protection Association, nearly 17,000 house fires caused by dryers are reported each year. The leading cause of these fires is the failure to clean dryer vents. It is so important to be sure to clean your lint trap out with every single load. Make a point to clean your lint trap with soap and water at least once a month to be sure residue from dryer sheets has not blocked the air flow through the lint trap.
In order to keep your dryer running effectively, you want to keep your vent clean and clear. Dryers that vent through a roof will need special equipment from a company that specifically cleans dryer vents. Vents that travel straight through the wall to the outside are the most desirable and easiest to maintain. Make sure you purchase a screen to place over your outside vent. Keeping it open is an invitation to wildlife looking to escape extreme temperatures and rain.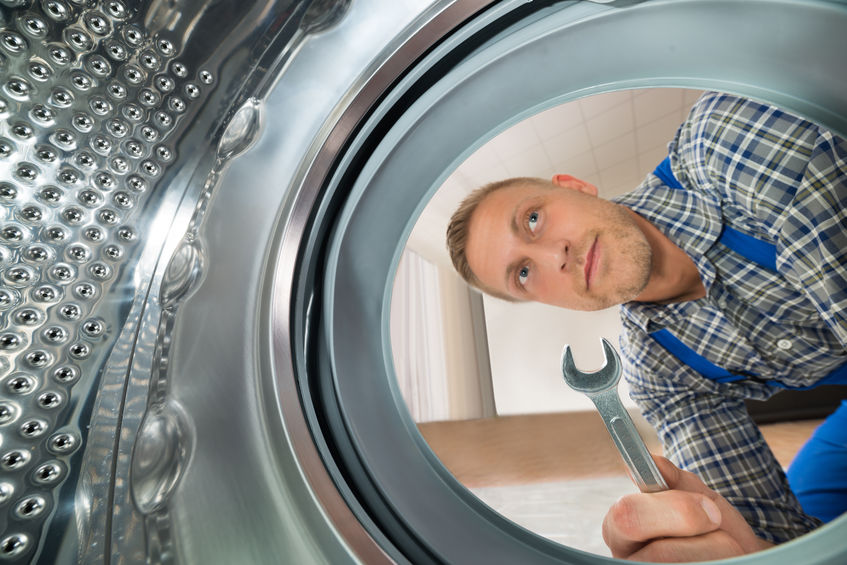 Common Dryer Issues We Fix
Not Heating
Noises
Getting Too Hot
Fried Electronics
Through the Wall Vent Line Cleanings (Up to 25 feet)
Runs and Never Stops
Will Not Start
Cosmetic