Oven / Range Repair
Your oven/range gets more use than any other appliance in your household. As a centerpiece to your kitchen and what keeps your family fed, it is important to be sure it is running in tip top shape.
Clean ovens will last longer and heat food more evenly, keeping your oven clean will give you more bang for your buck. If you need to run a self clean cycle, be sure to do it several weeks before a big cooking event like Easter or Thanksgiving as the high temperatures will test the durability of electrical components which could unveil a problem. You want to be sure that is taken care of well before the holiday.
Extreme heat and frequent use wears on your oven, you want to be sure this essential kitchen appliance is running efficiently.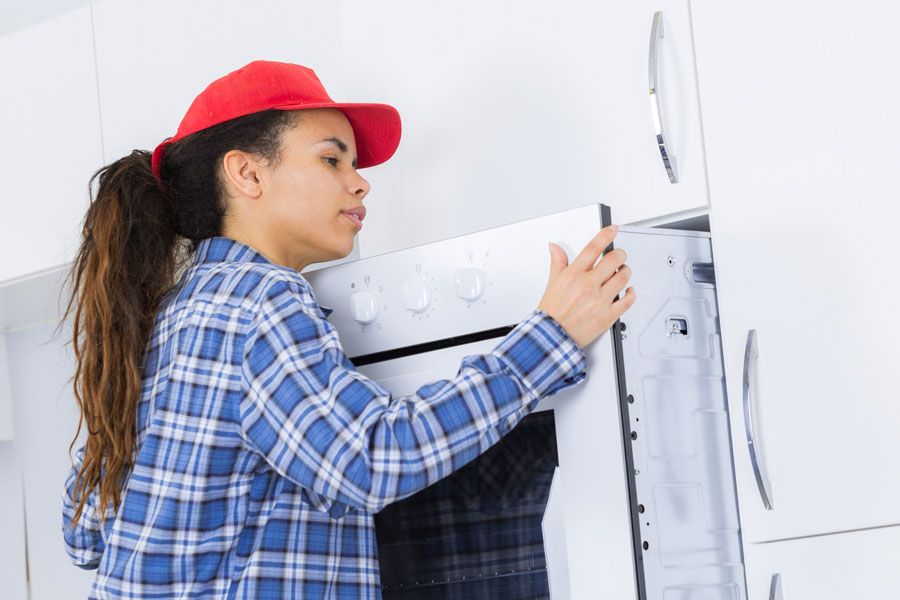 Common Oven & Range Issues We Fix
Bake/Broil Not Working
Stove Top Not Working
Control Panel Unresponsive
Fried Electronics
Temperature Calibration
Gas Not Working Correctly
Not Holding Temperature
Convection Not Working
Cosmetic
Will Not Unlock